Situation
Le Terrain
Activités
A voir
Visites
visiteurs
visiteur(s) en ligne


Information for people with limited mobility

We know that when you are camping, you will not experience the amenisties that you are used to at home.
We strive to provide suitable facilities to ensure that your basic needs are catered for.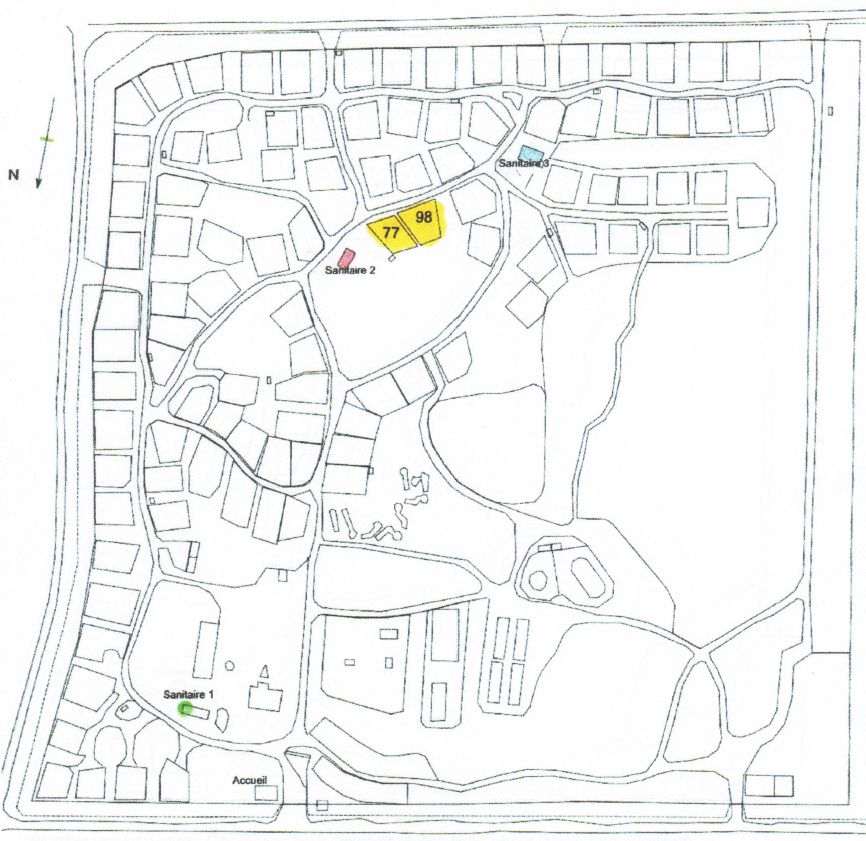 We recommend that you choose plots

77 or 98

. You are authorised to leave your car on the plot.

These two plots are easy to access, and are arranged close to amenities.


-

Toilet/Washing Block 2

: Washbasin, with mirror, shelf and shower socket. Toilet, shower and adapted chair.
There is also laundry tub with cold water.

-

Toilet/Washing Block

3

: Two adapteds sinks, hot water the dishes or small items of clothing. Plug sockets.

-

Toilet/Washing Block

1

: Here there is a washing machine and dryer, with easy access (ask at reception).